Ordered before 12h, shipped the same day
Free delivery from €35 in BE/NL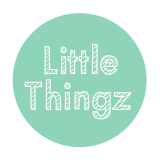 Jack Piers
Hip to school with the cool school bags, pencil cases, sports bags and backpacks from Jack Piers. Now available online at Little Thingz!
Jack Piers trendy, budget-friendly new collection. This back to school collection consists of extremely light, functional, trendy schoool bags, backpacks, pencil boxes and sports bags that meet all requirements in terms of ergonomics, safety and quality. School bags with a simple, but decent and especially trendy finishing. In addition, the reflective detailing and the child-friendly metal pressure closures with reflectors ensure extra safety on the way to school! A school bag from JPBags by Jeune Premier is not only fun and colorful, but also ensures a minimal burden for your child.
Do you also want one of those cool school bags from Jack Piers? Ordering can be done here online or pre-ordered via e-mail. Contact us via [email protected] and order your Jack Piers school bag today.
Ordered before 12h, shipped the same day
Free delivery from €35 in BE/NL
Ordered before 12h, shipped the same day
Free delivery from €35 in BE/NL