Ordered before 12h, shipped the same day
Free delivery from €35 in BE/NL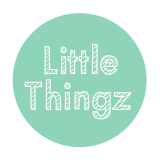 Ergo Baby
Ergobaby, comfortable and ergonomic carrier bags for your baby and yourself.
An Ergo baby carrier is ergonomic for the baby and comfortable for the parents. Ergobaby guarantees young parents "I can do anything #inmyergo". Let your baby be part of everything in his ergonomic carrier! Whether feeding, sleeping, strolling or carrying, going to the store, cooking or traveling around the world; you always prefer to have your baby as close to you as possible and your baby loves to feel your body heat and hear your heartbeat. In the Ergo baby carriers, your baby is as snug as in your arms: with its legs supported in a natural sitting position, the frog posture. The weight of your baby is evenly distributed over your hips and shoulders, to relieve the ballasts of the back and neck; which promotes the development of your child's spine. Thanks to the comfort of these ergonomic baby carriers, parents and their children are fully enjoying being together.
Ergobaby offers various carrier systems that are all equally ergonomic and comfortable.
Do you keep your child close to you on your stomach, where he or she can also look outside? Do you prefer to carry your child on the back? Or do you put your baby on your hip to discover the world together? It is all possible with the Ergobaby carrier bags. You choose which baby carrier suits you and your child best: a carrier with 3 ergonomic positions, or an Ergobaby that you can wear in 4 different ways. All ergonomic, all equally comfortable.
In the meantime, the Ergobaby baby carrier received many awards. Pediatricians, midwives, physiotherapists, nurses and osteopaths worldwide recommend the Ergobaby baby carriers. These ergonomic baby carriers are therefore a must have for young parents!
Ordered before 12h, shipped the same day
Free delivery from €35 in BE/NL