Ordered before 12h, shipped the same day
Free delivery from €35 in BE/NL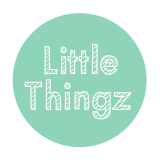 Foxrider
Looking for a nice, quality tricycle for your little one? Then you're at the right place at Little Thingz. Shop now in the online shop of Little Thingz the cute Foxrider tricycles in different colors.
Foxrider is a solid, traditional tricycle, 100% Belgian design and production. This tricycle was designed in 1957 by Adiel Devos, developed over the years and adapted. Now re-released in an updated version and trendy colors. This spectacular trike is pure nostalgia. A Foxrider tricycle stand out in between all of the other children's bicycles due to its simplicity and reliability. This tricycle, made from a metal tube structure with a timber seat, powder coating finish and rubber tires, is a solid tricycle provided with a back support and large enough to carry two children. The Foxrider tricycle guarantees years of quality and fun that you pass down from generation to generation.
Give your child a Foxrider tricycle as gift, the ideal first bike! You shop these beautiful tricycles online at Little Thingz.
Ordered before 12h, shipped the same day
Free delivery from €35 in BE/NL