Ordered before 12h, shipped the same day
Free delivery from €35 in BE/NL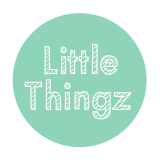 La case de cousin paul
La case de cousin paul
The beautiful string lights of La case de cousin paul can be found in the large online selection of Little Thingz. La case de cousin paul and Little Thingz bring light, warmth and color in your home and kids rooms.
This Parisian brand brings the most wonderful light strings for your interior, the kids room and outdoor on the terrace. The light strings of La Case de cousin paul are the only real original garlands with balls. Each light string consists of different colored polyester balls for you to combine to your own taste.
La Case de cousin paul, a Paris couple with an original, contemporary taste for design offers a beautiful collection of lighting for every taste. Do you like a little diy, the light strings from the Original series of La case de cousin paul apply to you. Give a small snip in each ball and mount the light strings easily on the wall, the closet or wherever you wish.
Do you choose string lights from the Premium series of La case de cousin paul, then you go for LED and the simple click system that allows you to take the light strings in use immediately.
Make it in spring and summer nice and cozy on your terrace with the beautiful string lights for outside. Oh yes, La case de cousin paul thinks of everything. Beautiful wall decoration with a touch of color, design and above all timeless!
Shop the string lights by La case de cousin paul easily in the online shop of Little Thingz. 
Ordered before 12h, shipped the same day
Free delivery from €35 in BE/NL