Ordered before 12h, shipped the same day
Free delivery from €35 in BE/NL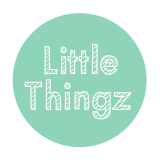 Voksi Baby Nest
You buy Voksi, the most ergonomic baby nest online at Little Thingz. The online webshop with the widest choice at correct prices.
Voksi is a Norwegian brand that markets safe baby nests, wonderfully warm footmuffs, ponchos and wrap blankets.
The cold Scandinavian winters make Voksi an expert in the field of heat and a specialist when it comes to working with natural materials such as wool and down. Voksi uses this expertise when designing every new product. For example, the natural materials wool and down were used in the design of the footmuffs, and for good reason! In Scandinavia, traditional wool is used for warmth in winter, but also for coolness in summer. One of the advantages of using wool is the natural ability to breathe. Wool naturally extracts moisture from the body and regulates the temperature in summer and winter. Down is light and airy and keeps your baby isolated. Down therefore removes excessive heat from the body and regulates the temperature of your child
Also with the other Voksi products, such as the super-safe baby nests, the ponchos or the wrap blankets, careful consideration is given to the choice of materials. For example, all Voksi products have obtained the Oeko-Tex 100, class 1 approval certificate.
Discover Voksi in our practical online shop!
Ordered before 12h, shipped the same day
Free delivery from €35 in BE/NL